Performance Insights
See and track work from every angle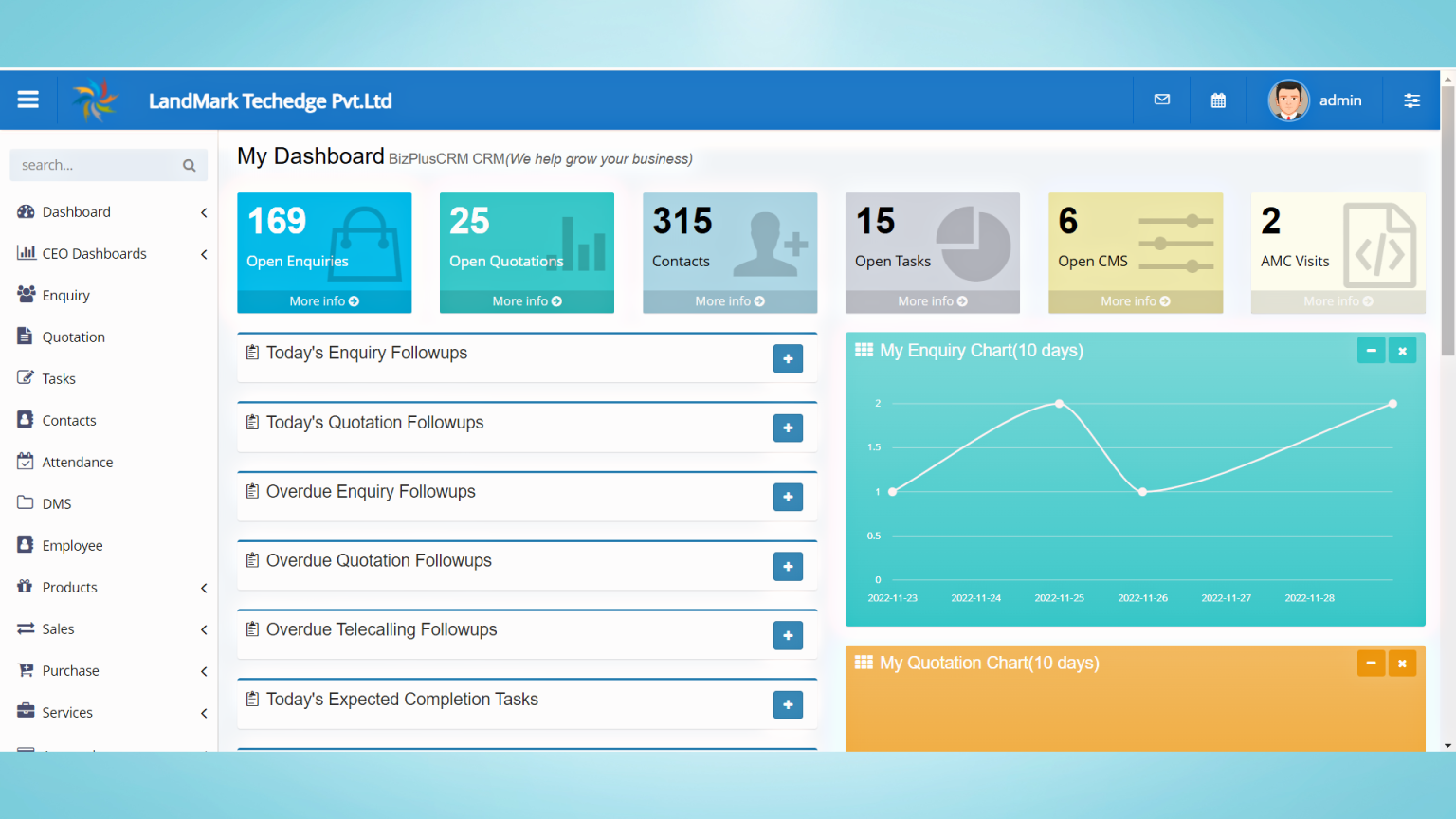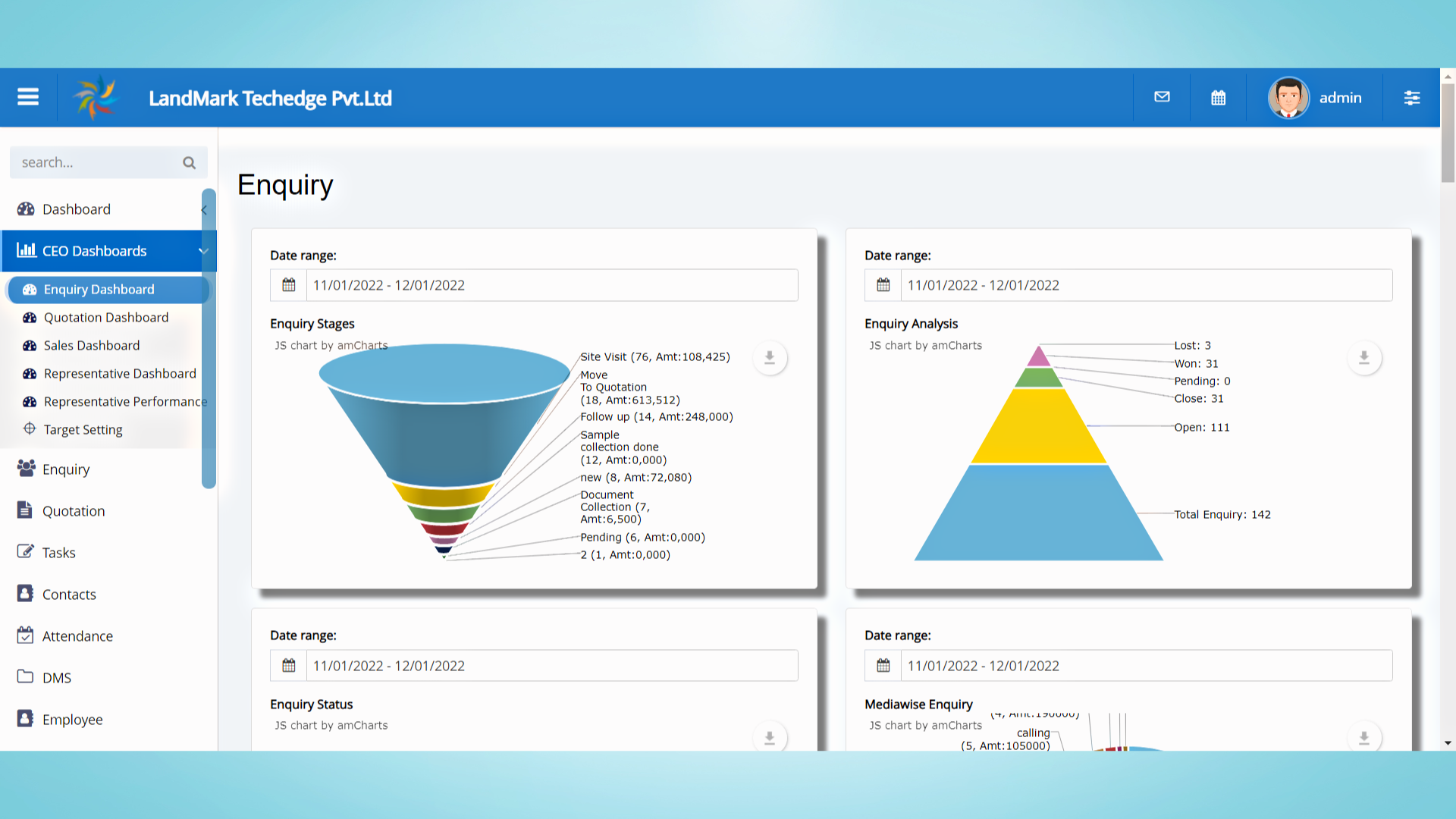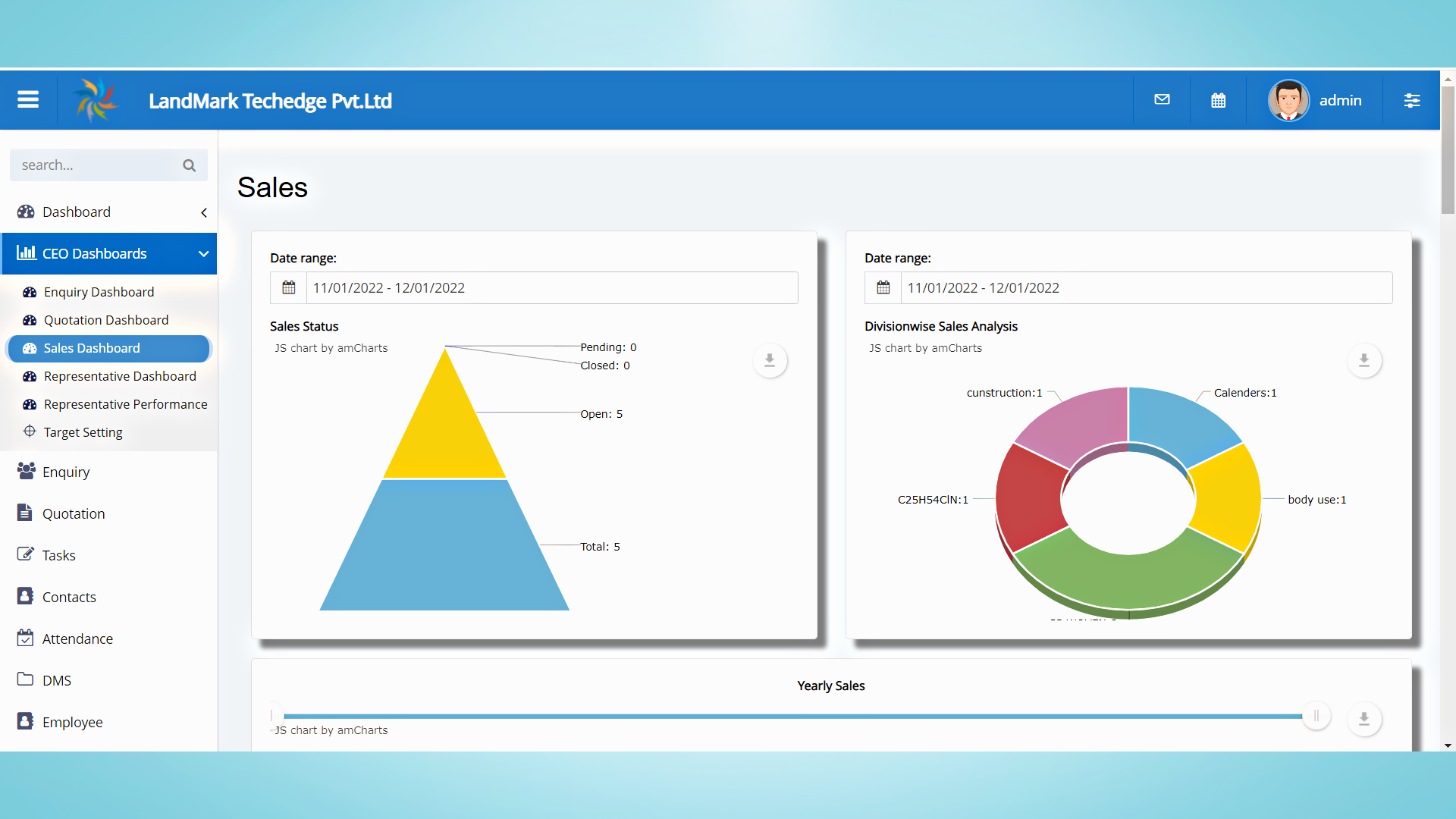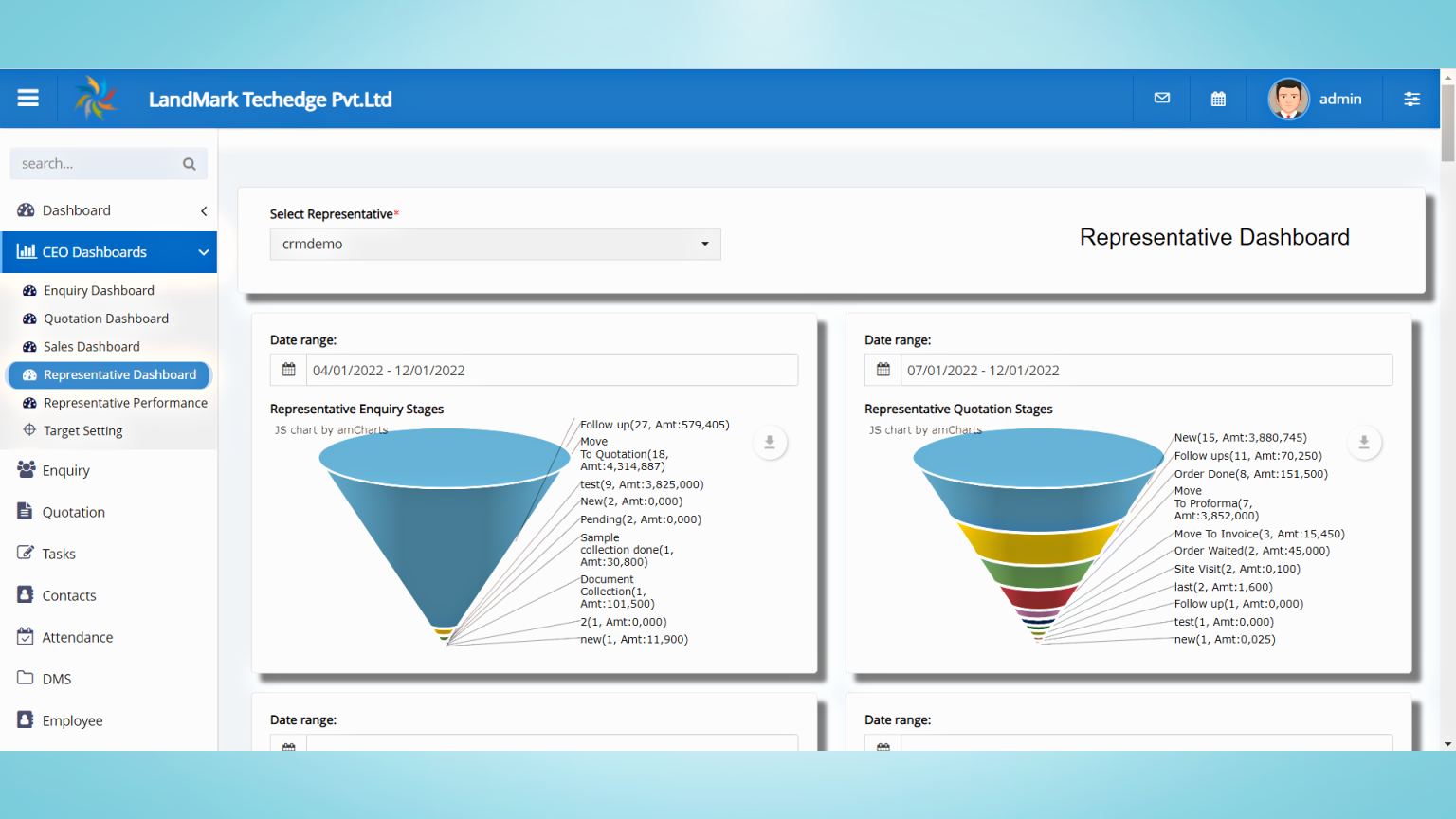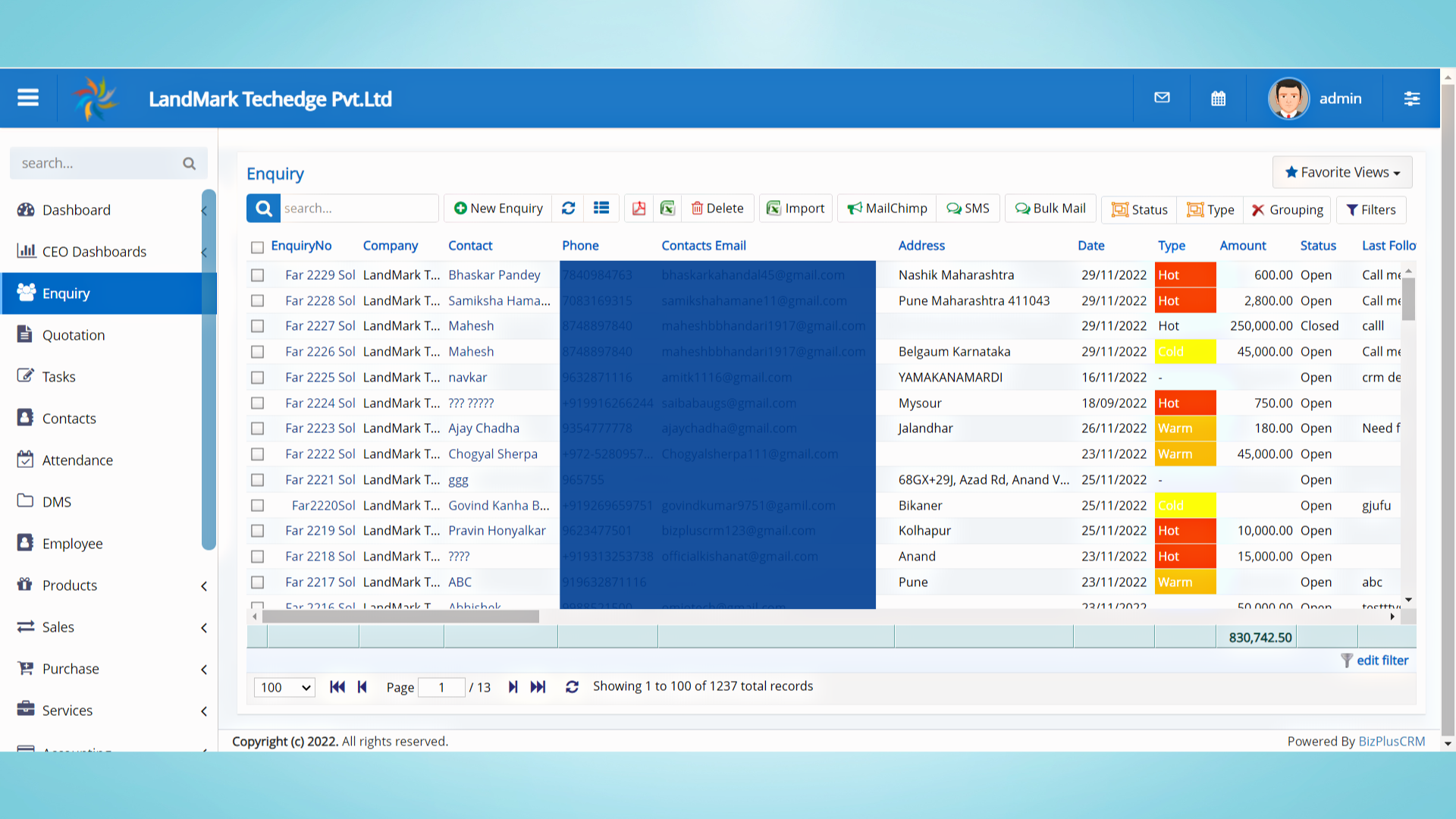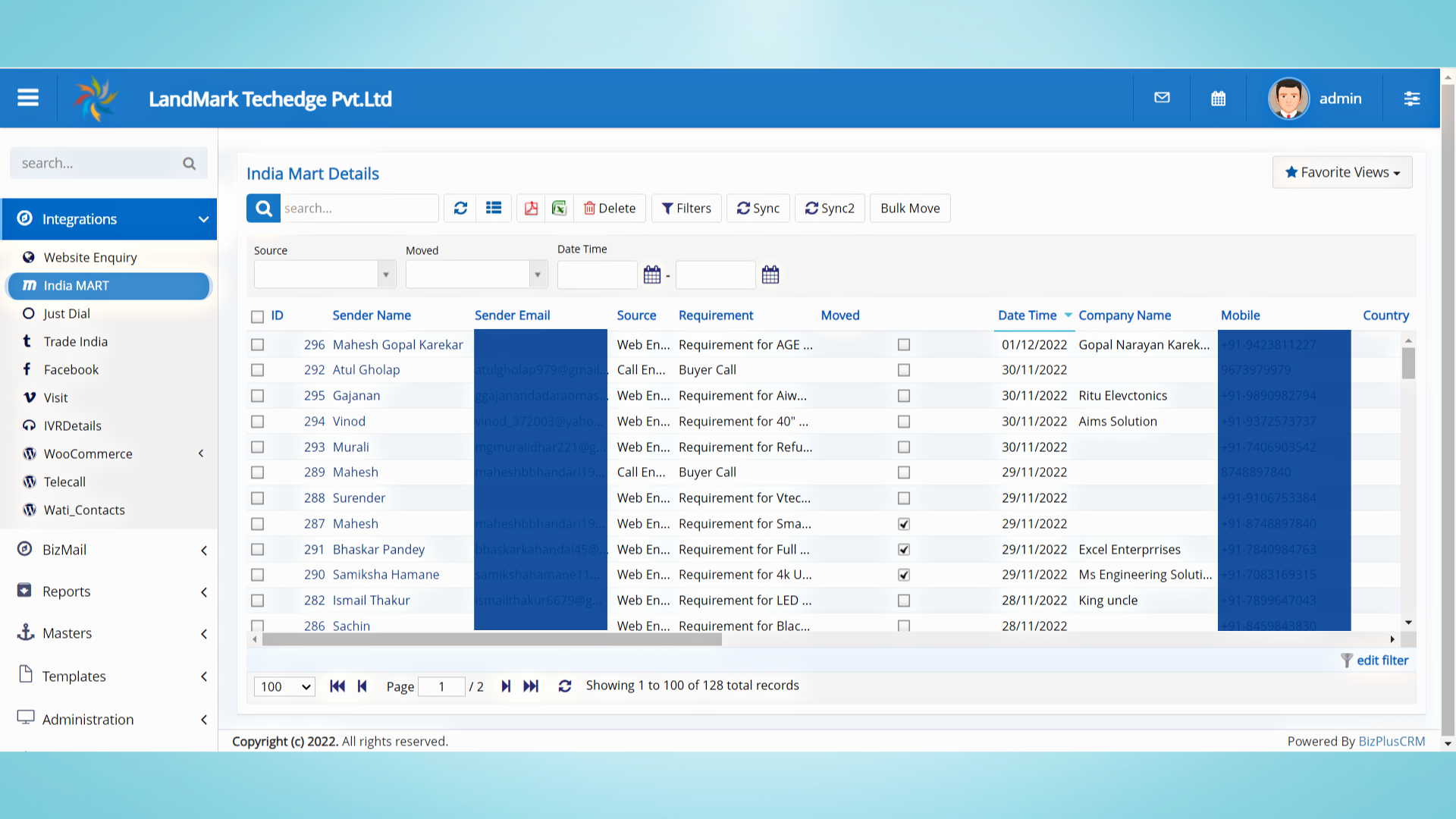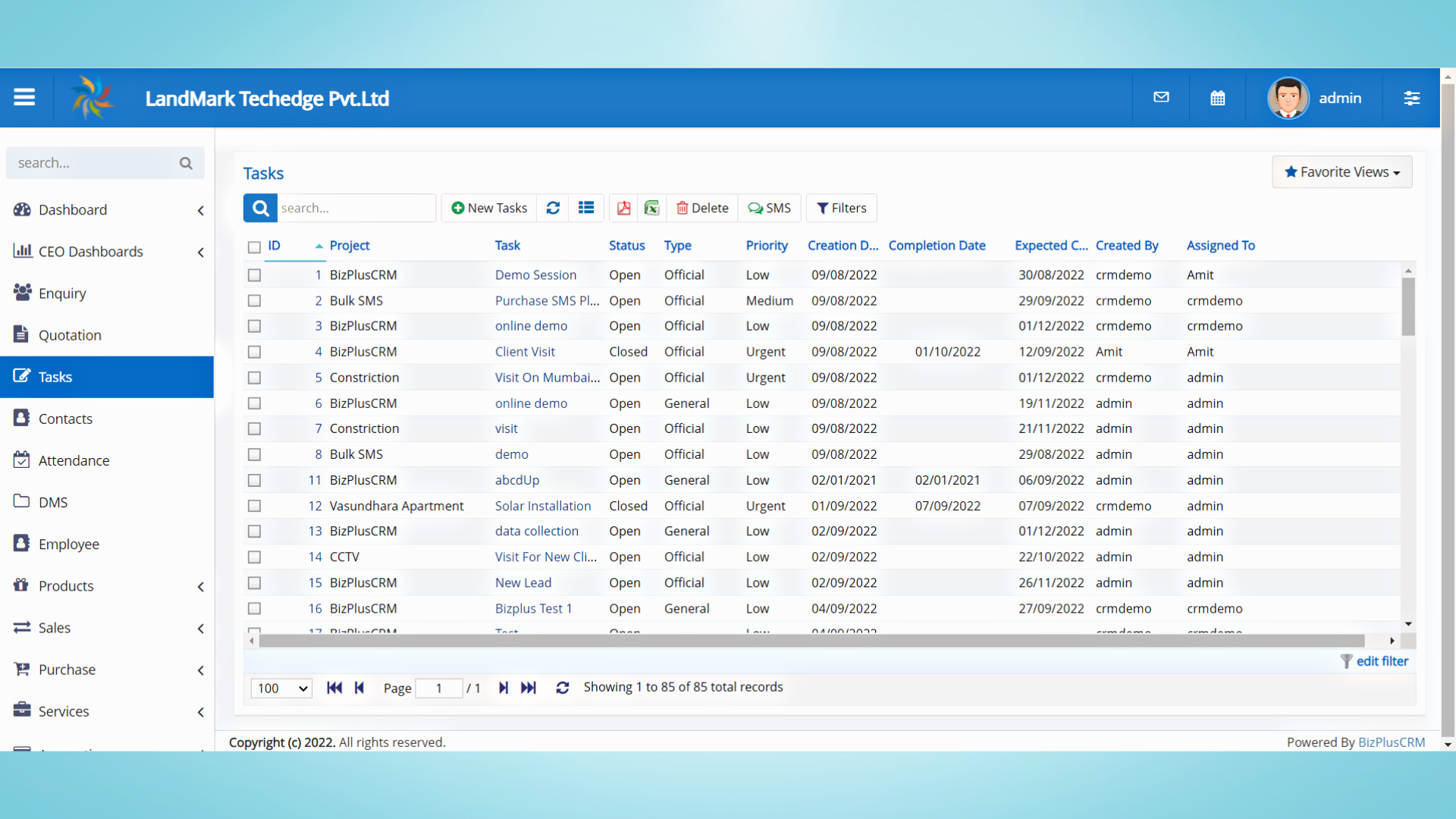 You don't need dozens of apps to get things done. See how switching to Bizplus will enable you to manage every aspect of your business.
Enquiry
Manage follow-ups, reminders, and leads.​
Quotation
With just one click, create quotations and send emails directly from CRM.
Tasks
It is simple to create and track tasks.​
Notifications
Receive email and dashboard notifications for daily follow-ups.​
Integrations
Get leads from Facebook, landing pages, Indiamart, Tradeindia, Justdial, What's App, etc. via integrations
Sales
Produce invoices, oversee payment tracking, and handle inventory.​
Marketing
IVR, bulk email, bulk what's App, and bulk SMS ( call recording)
Android APP
Easy-to-use interface for checking daily leads, their follow-ups, task management, visit tracking, etc.
Business Insights
A variety of DASHBOARDS provides the user with analytical, operational, and collaborative data for better business projections.
Using automation to replace manual tasks
Eliminating manual processes by implementing a simple lead gathering application.
Easy Integrations
Integrating with various third-party lead generation platforms, such as websites, social media, and e-commerce, to have centralised data for better conversions.
Assigned Leads Automatically
Leads are automatically assigned to the appropriate employee based on their expertise, resulting in a shorter sales cycle.
Simple way to communication
Simple way to communication Interaction with existing customers on a regular basis via various automated tolls such as bulk emails, transactional/promotional SMS, IVR, and so on.
A Special FREE
Intergration for you Forever !
Facebook Integration
Indiamart Integration
JustDial Integration
IVR Integration
Website Integration
SMS Integration